June 30, 2022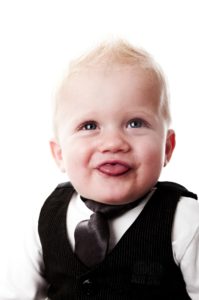 If your child has been referred to a pediatric dentist to reverse a tied tongue, it's normal to have several questions, but there's no reason to worry. Roughly 5% to 10% of infants are diagnosed with tongue-tie, a condition that is caused by a short or tight band of tissue that limits normal tongue movements. A frenectomy is a simple, minimally invasive procedure that frees the tongue to ensure proper growth and development. Here's what you can expect to have 100% confidence about the decision you are making for your child. 
When is a Frenectomy Necessary?
Limited movements of the tongue can affect your baby's ability to latch properly when breastfeeding, which can lead to issues with their growth and development. Without any intervention, speech complications and other problems can arise as they grow. Tongue-tie can cause a variety of symptoms, including:
Difficulty latching for breastfeeding
Breastfeeding for extended periods
Inability to stick tongue out
Unable to touch the roof of the mouth with their tongue
Difficulty moving the tongue around the mouth
V-shaped notch at the tip of the tongue.
Preparing for a Frenectomy
If you suspect your child has a tied tongue, your first step is to schedule a consultation with their pediatric dentist. They'll examine their mouth to diagnose the condition and recommend a personalized treatment, which may include a frenectomy.
During a Frenectomy
A topical numbing agent may be applied to the tissue to ensure your child's comfort, but it isn't always necessary thanks to advancements in dentistry. A soft tissue laser eliminates the need for a scalpel for a less invasive procedure, with fewer risks of complications. You can expect the procedure to take less than 30 minutes. A highly concentrated beam of light energy is used to cut the band of tissue to free the tongue. The laser will cauterize and sterilize the area to reduce the risks of bleeding and infections.
Recovering from a Frenectomy
Your infant can nurse or feed immediately after the procedure, and any discomfort will subside in 24 to 48 hours. You can give your child an OTC pain reliever suitable for their age to keep them comfortable. If any bleeding occurs after the procedure, apply gentle pressure to control it. It is normal for the tissue to appear yellow or white, which doesn't indicate an infection. The area will begin to scar after about 3 to 4 days, and their mouth will be healed completely after 1 to 2 weeks.
Rest assured, your pediatric dentist will explain everything and address any concerns to ease your apprehensions. With a quick snip of the tissue, you can promote your child's development and quality of life.
About Dr. Golnaz Goodarzi
Dr. Golnaz is a board-certified pediatric dentist. She earned her dental degree from the University of Connecticut School of Dental Medicine before continuing her education in pediatric dentistry. As a member of the American Academy of Pediatrics Dentistry and the American Board of Pediatric Dentistry, she has the qualifications you can trust. Contact our office today to request a consultation.
Comments Off

on What to Expect with Tongue Tie Treatment?
No Comments
No comments yet.
RSS feed for comments on this post.
Sorry, the comment form is closed at this time.