Phase 1 Orthodontics for Children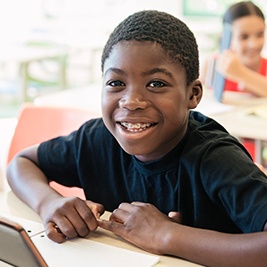 Most of your child's teeth have come in, and you just love to see them give a big, toothy grin, but you're starting to notice something: a few of their teeth appear to be a bit rotated or gapped. "Oh well," you think to yourself. "They're just baby teeth. They'll fall out and everything will be fine with the adult teeth…"
Unfortunately, this is not really how it works. The baby teeth are very important to your child's oral development, and often their alignment directly impacts how straight (or not) their adult teeth will come in. The baby teeth are also essential to helping your child's jaws develop, which facilitates their abilities to speak and eat. Fortunately, most orthodontic issues, when caught early, can be easily treated by a trained orthodontist like our own Dr. Reema. This is why she and the American Association of Orthodontists (AAO) recommend that all children should have a full orthodontic evaluation by the time they are seven years old. This will allow their orthodontist to catch any issues they have early and treat them quickly, usually saving them from needing much more extensive treatments in the future.
At New England Kids Pediatric Dentistry, General Dentistry and Orthodontics, we make this entire process nice and easy because your orthodontist works in the same office as your child's general dentist. This means you won't have to run all over town to get everything your child needs, plus it allows them to always work with the same team that they trust.
What are Phase 1 Orthodontics?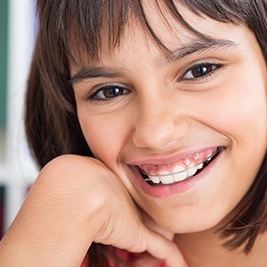 After your child has received their orthodontic evaluation, Dr. Reema may recommend that they undergo treatment, which is known as Phase 1 Orthodontics. This refers to orthodontic care that occurs when the baby teeth are still present in the mouth and all of the adult teeth have not interrupted yet. Its purpose is to accomplish two main goals:
Align the baby teeth in order to create a straight, clear path for the emerging adult teeth.
Guide the proper development of the jaw
Because a young child's jaw is not yet fully formed, Phase 1 Orthodontics is usually much less involved than waiting till later. It may consist of a child wearing a simple oral appliance, like a retainer, or they may undergo a full braces treatment. Afterward, Dr. Reema will reevaluate their teeth and decide if they need additional treatment, which is Phase 2 Orthodontics. This refers to any treatment intended to align their permanent teeth after they have erupted.
Does My Child Need Phase 1 Orthodontics?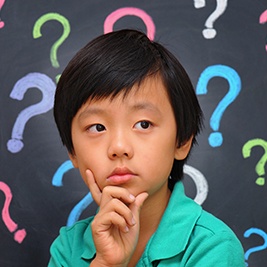 If your child is seven years old, or if they have crooked, crowded, or gapped teeth or an underbite, overbite, or crossbite, then they will likely need Phase 1 Orthodontics. It will help solve these problems before they can get worse, which will save your child from needing more extensive treatments in the future.
Is it time for your child's orthodontic evaluation? If you have any questions or would like to schedule an appointment, contact us today.