Pediatric Dentistry: Keeping Little Smiles Safe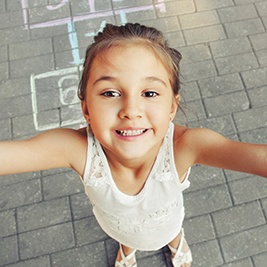 At New England Kids Pediatric Dentistry, General Dentistry and Orthodontics, taking care of little teeth all starts with prevention. Using the services below, we'll help your child avoid developing serious dental problems so we won't have to fix them later. This approach won't just keep their smile healthier over the years, but it will also keep your costs nice and low! Our team of fun dental-moms will always go out of their way to ensure that your child has calm and comfortable visits, so rather than dread their regular appointments, we'll give you both something to look forward to. To schedule your child's next appointment, contact us today.
Checkups & Cleanings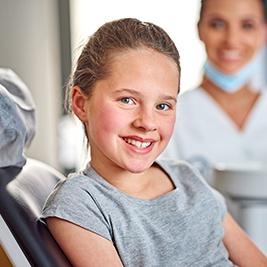 These two services are the key to keeping your child's smile healthy and problem-free year after year, and the beauty is that your child only needs them once every 6 months. In addition to keeping their teeth clean, these appointments will also allow our team make sure their smile is developing correctly. With regular visits, we'll be able to take care of small problems before they can ever become big ones.
For their dental cleaning, one of our skilled hygienists will use specialized tools to break up and clear away any plaque or tartar that has built up around your child's teeth and gums, and then their dentist will examine their mouth for any signs of common dental issues, including tooth decay, cavities, gum disease, and more. We'll also take the time to explain to them why taking care of their teeth is so important and give them strategies to do so at home.
Dental Sealants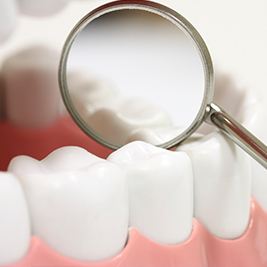 The rough chewing surfaces of the back teeth are the most likely place for children to develop cavities, so to combat this, we can apply what is called a dental sealant. Your child's dentist will paint on a thin, clear layer of a (BPA-free) plastic based substance onto their teeth, and this will establish an invisible barrier that will prevent plaque and food particles from gathering on them. They only take minutes to apply and can protect your child's smile for years after.
Learn More About Dental Sealants
Fluoride Treatment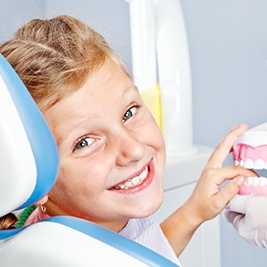 Fluoride is absolutely essential to a child's developing smiling, but too much too early can actually cause their teeth to stain. In order to make sure your child is getting the perfect amount right when they need it, we can advise you on when they should start using a fluoridated-toothpaste and even provide a professional fluoride treatment at their regular checkup. It's a quick, easy, and painless way we can keep their teeth strong and cavity-free between appointments.
Learn More About Fluoride Treatment
Mouthguards & Sportsguards
Children get into accidents all the time, and when you combine rowdy children with sports, it's usually their teeth that pay the price. Before your child hits the field, mat, or court, make sure their teeth are protected with an athletic mouthguard. We can custom-design one just for their smile, which will make it much more comfortable and better at defending their teeth from unexpected impacts compared to a generic, store-bought mouthguard.
Amalgam-Free Fillings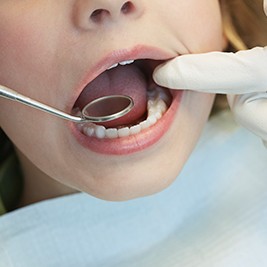 Should your child develop a small cavity, rather than repairing it with a silver, mercury-laden material that will negatively impact the appearance of their smile, we'll instead use a tooth-colored composite resin filling. This material can be specially shaded to completely blend in with your child's tooth, plus it allows their dentist to preserve more of their tooth while restoring it. In the end, their tooth will be strong, natural-looking, and built to last.
Pulpotomy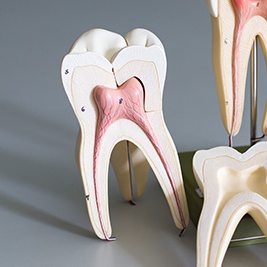 Every tooth, even baby teeth, have a small bit of soft tissue inside of them called the dental pulp, which consists of a few blood vessels as well as the nerve of the tooth. Whether due to decay or injury, this pulp can sometimes become infected, which can lead to a very bad toothache. Fortunately, the team at New England Kids Pediatric Dentistry, General Dentistry and Orthodontics can handle this situation with a skillful pulpotomy, in which we'll simply remove the damaged tissue and clean/restore the tooth, quickly relieving any pain and saving the tooth from extraction.
Emergency Dentistry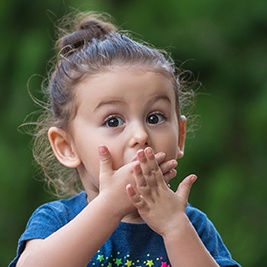 Should your child have an accident where their teeth are injured or suddenly develop extreme dental pain, you can always turn to New England Kids Pediatric Dentistry, General Dentistry and Orthodontics to get immediate emergency dental care. Just give us a call, and we'll do everything we can to see your child as quickly as possible. We'll work to relieve their pain and keep them calm first and foremost, and if we have time, we'll provide a long-term solution so their particular emergency will not pop up again in the future.
Learn More About Pediatric Emergencies
Special Needs Dentistry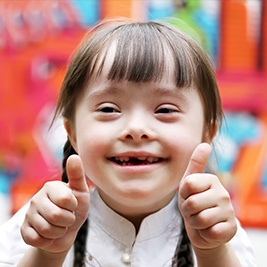 Our team is happy to provide dental care for every single child in Auburn and the neighboring communities, including those with physical and intellectual disabilities. Our team has decades of experience serving these special smiles, and we'll bend over backward to make sure both you and your child have a fulfilling, stress-free visit. Just give us a call when you want to come in for a visit so we can discuss all the ways we can accommodate you.
Nitrous Oxide Sedation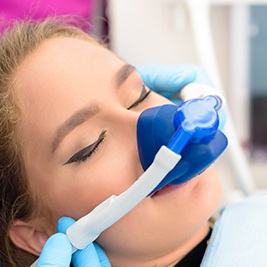 Going to the dentist can make certain children a bit nervous, so we do everything we can to allay their fears so everyone can enjoy a nice, relaxed dental visit. For those that need a little more help, we can provide nitrous oxide sedation. Your child will just need to breathe in the colorless, odorless gas through a small nasal mask to feel their nerves quickly melt away into a feeling of light happiness. And, after their appointment is over and the mask is removed, the gas' effects wear off almost instantly, allowing them to go back to their day without any lasting drowsiness.
Hospital-Based Dentistry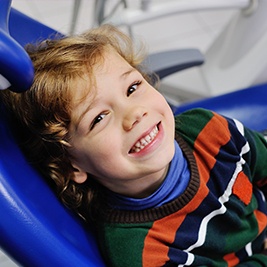 This approach to dentistry allows us to perform the most involved procedures in a safe and controlled environment, and it also helps us treat successfully children who have special needs. We're able to use sedation to ensure your child's comfort and the latest techniques to guarantee a successful and positive outcome. Thanks to us, you and your child will always be able to work with the doctor and team you trust no matter what you need.