Braces and Orthodontics for Auburn Teens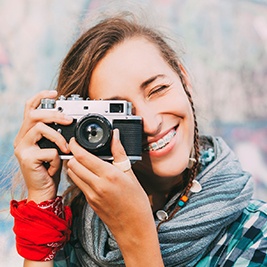 Raising a teenager is tricky enough, let alone one with crooked, crowded, or gapped teeth or a misaligned bite. For most, getting traditional braces would be great for their appearance and oral health, but the blow to their self-esteem would be tremendous. Fortunately for parents and teens alike, traditional metal braces are no longer the only treatment available. New England Kids Pediatric Dentistry, General Dentistry and Orthodontics now offers braces made of a variety of image-friendly materials, including clear ceramic. Now, both parents and teens can get exactly what they want when it comes orthodontic care.
Traditional Braces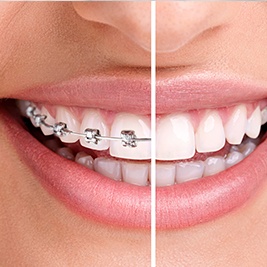 While most teens may not like what traditional braces may do to their appearance, they are still the most effective and affordable orthodontic solution available today. In some cases, they are the only treatment that's able to solve certain alignment issues. Luckily, the braces of today are much smaller, sleeker, and more comfortable than ones from the past.
Clear/Ceramic Braces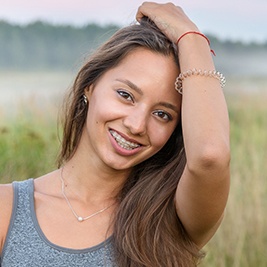 These work just like traditional braces, but with one main difference: the brackets are clear and the wires are tooth-colored. Altogether, this creates a much more subtle appearance that easily blends into the teeth.
Self-Ligating Braces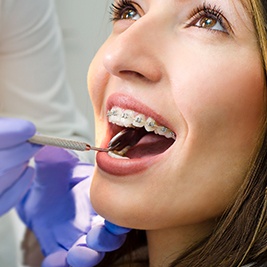 This system uses brackets and wires as well, but the wires are held in place using small latches on each bracket as opposed to colored rubber bands. This enables the treatment to straighten then teeth much faster than traditional braces, and it's often able to correct issues that would normally require multiple appliances or surgery.
Invisalign Clear Braces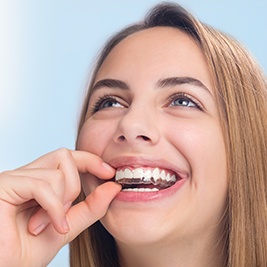 This is by far the most popular option for teens. Instead of brackets and wires, this method uses a series of clear plastic aligner trays to straighten the teeth. They simply slide on and off the teeth and are practically invisible. With them, only you, your teen, and Dr. Reema will know that they are undergoing any orthodontic treatment.
Which One is Best for My Teen?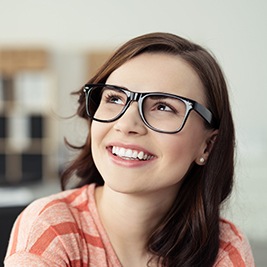 This is a decision that is best left up to you and your child's orthodontist. After thoroughly examining your teen's teeth, Dr. Reema will discuss their treatment options and which one she thinks is best. After you've made your decision, it's just a matter of time before your teen has a beautifully straight smile they can't wait to show the world.
To help your teen get the straighter smile you know they want, simply contact us today for a consultation.