Invisalign: Straighter Teeth. No Braces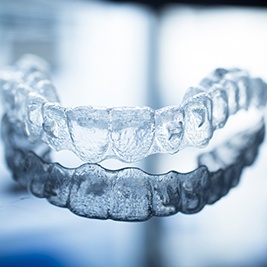 For decades, if you wanted to get straighter teeth, there was only one solution: traditional metal braces. While they are effective, affordable, and durable, they have one quality most people simply don't like: their appearance. Metal braces are very noticeable on the teeth, and for most people (particularly adults), they believe wearing them will make them appear immature. Our own Dr. Reema understands this completely as a orthodontist, which is why she's happy to offer our more image-conscious patients a viable alternative: Invisalign. With Invisalign, there are no brackets, no wires, and no metal. You can get the straighter smile you've always wanted without changing your daily appearance, giving you the best of everything. How does it work? Is it right for you? To learn more, read on below. To schedule an orthodontic consultation and start getting your new smile in the most discreet way possible, simply contact us today.
How Does Invisalign Work?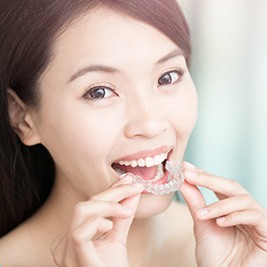 Invisalign uses a series of custom-made clear plastic aligner trays to gently and efficiently straighten the teeth. After examining your mouth, Dr. Reema will create an impression of your teeth, map out how they will move, and send this plan to an Invisalign lab. There, they will make your trays according to her specifications.
You'll then return to our office to pick up your trays. You'll simply need to wear one set for about 22 hours a day for 2 weeks before moving onto the next one, and after you have gone through the entire series, you're done! Your smile should be completely straight.
Invisalign VS Metal Braces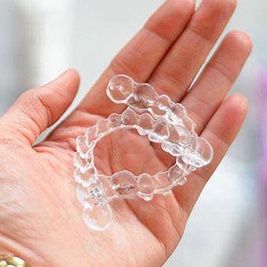 More and more adults are choosing Invisalign to straighten their smile because it offers a few key benefits:
Subtle Appearance: The trays themselves are nearly invisible when worn on the teeth, enabling a patient to smile with confidence both during and after their treatment.
Convenience: Unlike braces, you can simply take an Invisalign tray off whenever you need to eat or brush your teeth. This makes it much easier to take care of your teeth, plus you won't have to drastically alter your diet!
Comfort: Each tray will be specially-designed to fit your unique smile out of smooth plastic.
Speed: In some cases, Invisalign is able to fully straighten the teeth much faster than traditional orthodontics.
Is Invisalign Right for Me?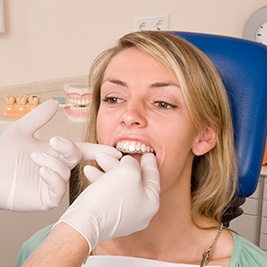 Invisalign is able to tackle a wide variety orthodontic issues, including crooked, crowded, and gapped teeth, as well as jaw misalignments such as an overbite, underbite, and crossbite. All a patient really needs in order to get Invisalign is a mouth free of cavities and gum disease, though some specific orthodontic problems may only be able to be fixed using metal braces. Dr. Reema can let you know if the treatment is right for you during a brief consultation.
Understanding the Cost of Invisalign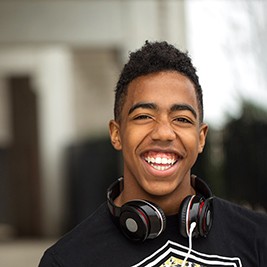 Cost is often the first factor that patients and parents consider before investing in Invisalign for their teens or themselves. Dr. Reema is dedicated to making the process smooth-sailing and stress-free for you or your child. Before moving forward with treatment, our team will provide you with a detailed cost-estimate that includes all of the aligners, refinement trays, and even retainer, so you won't have to worry about any hidden add-ons.
Factors That Affect the Cost of Invisalign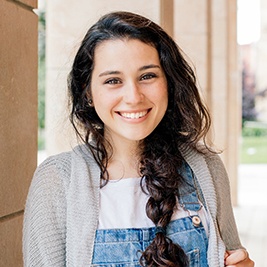 There are several different factors that can affect the cost of Invisalign in Auburn, which we'll factor into the price that we'll provide you after your consultation, including:
How many aligners are needed to achieve your orthodontic goals. Based on the severity of the orthodontic issues that you'd like to address, including whether you're making cosmetic improvements or addressing bite problems, we'll determine how many aligners you'll need to reach your smile goals.
Your compliance with treatment. If you lose any of your aligners, not only could it impact your treatment timeline by up to six weeks, but it could also cost more to purchase replacements.
Whether you require accessories. Some cases require accessories, including attachments, elastics, and more, for successful treatment.
Invisalign vs. Smile Direct Club™: Comparing Value & Cost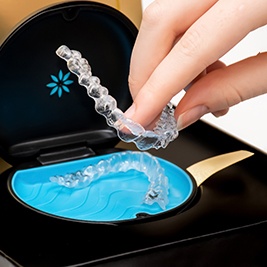 Today, there are several different alternatives marketed as equivalent to Invisalign, like Smile Direct Club. However, these are rarely overseen by professionals and require you to capture your own impressions of your mouth that you're then responsible for mailing into a lab.
While the convenience of getting mail-in aligners may be tempting, it's important to consider the quality and accuracy of the treatment you'll receive versus seeing a professional in-person. When you choose Dr. Reema as your provider, you can trust that your progress will be monitored every step of the way, making sure that each aligner is working correctly and minimize any anxiety you may have throughout the process.
Does Dental Insurance Cover Invisalign?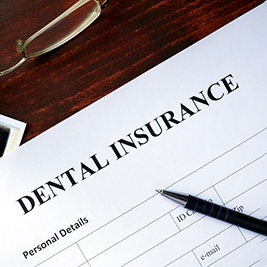 Many dental insurance plans offer partial coverage for Invisalign. However, it's important to keep in mind that every plan is different, so to determine whether your benefits apply to this treatment, you'll need to contact your insurance provider directly to ask. Our team is happy to accept any PPO dental insurance plans as well as file claims on your behalf.
Options for Making Invisalign Affordable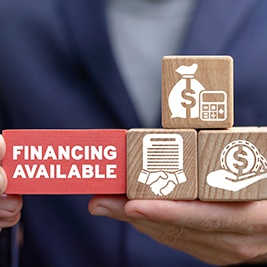 To help make paying for the cost of treatment more manageable for our patients, we also offer additional financing through CareCredit. They provide monthly payment plans at little-to-no interest, making it easy to fit the cost of your treatment into your budget.
Frequently Asked Questions About Invisalign
Before you get started with Invisalign clear braces, we know you'll have some questions. Below, you'll find answers to some of our frequently asked questions, but don't hesitate to reach out to us to find out more. We're always here to help.
How Long Does Invisalign Take?
Every Invisalign treatment plan is different, but patients typically finish the process in eight to eighteen months. The majority of patients complete treatment in about 12 months. Following the orthodontic treatment process, patients do need to use a retainer to ensure their smiles remain in place.
Can Teens Use Invisalign?
Absolutely. In fact, Invisalign offers a special system geared towards helping teens successfully complete their orthodontic plans, including compliance indicators, allowances for replacement aligners, and more.
How Often do I Have to Visit the Office?
You'll need to visit the dental office every six to eight weeks. Traditional orthodontic checkup visits can be lengthy and uncomfortable. However, Invisalign checkups are quick and painless. We simply examine your progress compared to our treatment plan. If you're ahead or behind, we can make adjustments to the treatment plan to ensure you achieve the desired results. Apart from these regular checkup appointments, you are completely in control of the Invisalign process. You'll wear the aligners for the prescribed length of time. Then, simply exchange them for the next set in the series. No need for lengthy, painful bracket and wire adjustments.
Do I Need to use a Retainer?
You will need to wear a retainer for a few years following Invisalign treatment to prevent teeth from shifting out of position. Traditionally, retainers were crafted from plastic and metal, but we can typically provide patients with clear, plastic retainer trays that look and feel just like their Invisalign trays.