Emergency Dentist — Auburn, MA
Professional Care When Your Child Needs It Most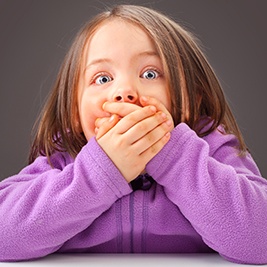 If your child faces a dental emergency, give us a call immediately. If they need urgent treatment after hours, you can always call our emergency number. We are always here to assist when your child's dental health is at risk. Our team is ready to deliver high-quality and personable care to get your child back to smiling. Don't wait to contact our office and make an appointment today!
Why Choose New England Kids Pediatric Dentistry for Emergency Dental Care?
Same-Day Emergency Appointments
Dental Insurance Welcome & Flexible Financing Available
Calming Dental Sedation Available
What to Do in a Dental Emergency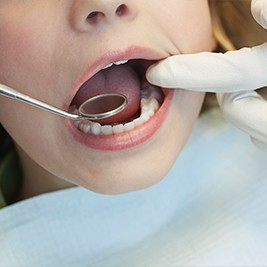 Call our office right away. We'll make an appointment for your child that very same day. Plus, one of our experienced team members will provide you with first-aid instructions to handle the situation until you reach our office.
See your Auburn emergency pediatric dentist. When you get to our office, we'll see your little one right away for an evaluation. Once we understand the situation and have provided pain relief, we'll explain your treatment options. Using our findings, we'll create a custom treatment plan to get your child's oral health back on the right track.
Get the care you need. Our team will use state-of-the-art technology to provide various treatments to restore your child's oral health. If needed, we can administer calming dental sedation as well.
The Most Common Dental Emergencies
Dental emergencies always strike when you least expect them to. Maybe your child accidentally broke a tooth while playing sports or they woke up in the middle of the night with a toothache that brought them to tears. No matter what situation your little one is in, our team is ready to help. When you give us a call, we'll schedule an emergency appointment and provide guidance on how you can handle the matter. Below, you'll find important information on dealing with urgent dental situations.
Understanding the Cost of Dental Emergencies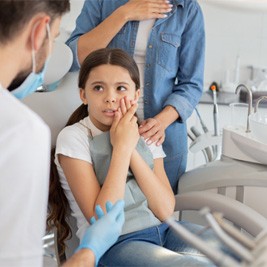 It's impossible to provide a set price for your child's dental emergency until we've had a chance to examine their condition more closely. During their appointment, we'll perform a detailed evaluation to identify the root cause of the problem and determine the best treatment method. Rest assured – our team will thoroughly explain the pricing information and your financing options so you don't have to worry about breaking the bank.
How to Prevent Dental Emergencies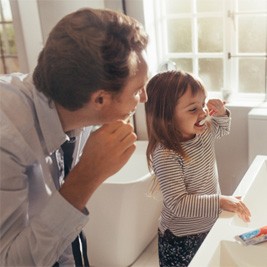 While dental emergencies can't always be prevented, there are several precautions your child can take to drastically lower their chances of experiencing one. Here are some tips to keep in mind:
Ask your child to wear a mouthguard if they regularly play high-impact sports
Do not allow your child to use their teeth as tools
Make sure they visit their dentist every six months for a checkup and cleaning
Teach them proper oral hygiene (brushing twice a day, flossing daily, rinsing with antibacterial mouthwash)
Dental Emergency FAQs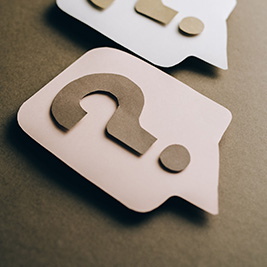 Accidents happen, and often at the worst times. If your child needs an emergency dentist in Auburn, we are here to make a stressful day easier for you and your child. It's normal to have some concerns. We'll address them during your child's appointment. In the meantime, here are the answers to a few frequently asked questions.
How should my child sleep with tooth pain?
A persistent toothache can make it difficult for anyone to get a good night's rest, especially children. You can help your child doze off by skipping any hot, cold, or acidic foods and drinks before going to bed to prevent sensitivity. It's also best to skip anything hard or chewy for dinner. If possible, have your child chew on the opposite side of their mouth. An age-appropriate pain reliever can keep them comfortable through the night. Have your child sleep with their pillow elevated to prevent blood from pooling in their head to avoid a throbbing toothache. You can also apply a cold compress to numb the area temporarily. If your child is old enough, they can gargle salt water to reduce pain and inflammation. Don't forget to have them brush and floss their teeth to keep their mouth clean.
Will a toothache go away without any treatment?
You might believe an occasional toothache is normal, but it's never a good sign. It's a symptom of a larger underlying issue, like decay or a fracture. Don't wait to see if the pain goes away on its own because a minor concern can turn into a big problem quickly. Instead of needing a simple filling, they may require a root canal to save their tooth. Although no one has time for an unplanned dental visit, it's better to schedule an appointment with the emergency dentist right away.
Do chipped teeth heal?
Your child's enamel is the hardest substance in their body, but it isn't indestructible. Falling off a bike or biting something hard can chip the enamel. Unfortunately, enamel can't regenerate. At most, it can remineralize; however, it's still considered a dental emergency in Auburn. The defense system for your child's tooth will be compromised, increasing their risk of sensitivity, decay, infections, and additional breaks. Their pediatric dentist will examine their mouth and discuss their treatment options, which can include dental bonding, a crown, or another method.
Does my child need to see a dentist for minor chips?
Chipped teeth are more than aesthetic issues. They can compromise your child's long-term dental health. Even if a chip is minor, or they aren't having any pain, they need to see a dentist. Although baby teeth eventually fall out, each one is necessary for your child's oral health and development. Not to mention, they act as placeholders for adult teeth. Losing one too soon can have lasting complications for your child's smile. It's best to contact our office right away for an appointment to have their tooth assessed.