About Our Auburn Pediatric Dental Practice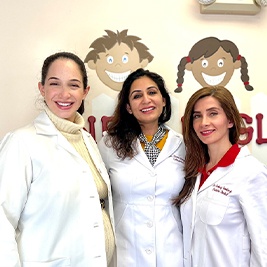 New England Kids Pediatric Dentistry, General Dentistry and Orthodontics is dedicated to making sure every little smile in Auburn gets a strong and healthy start. Our practice isn't just staffed by two pediatric dentists as well as a board-certified orthodontist, but a team of mom's as well. We understand just how important a mother's touch is to ensure your child always has calm, cool, and relaxed visits. Whenever you come through our doors, you can trust that we'll treat your child like they are one of our very own. And, thanks to our team of three doctors, you can trust that we'll have absolutely everything your child needs to enjoy a lifetime of beautiful smiles. Dr. Reema and Dr. Golnaz frequently coordinate to come up with complete, multi-pronged treatment plans for our patients so all of their bases are covered. Whether they need a simple checkup and cleaning or braces, we'll have just what they need at every appointment.
Kid Friendly, Mom Approved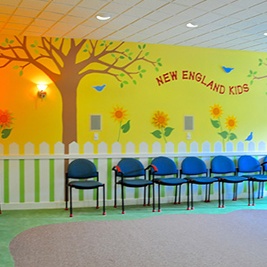 As mothers with our own little smiles at home, we understand that a practice's environment is almost as important as the care they provide. From the moment your child comes to see us, we'll bend over backward to ensure their visits are always light, fun, and fulfilling. We'll take the time to explain to them everything we are doing so any fears and nerves quickly melt away. We'll perform every treatment with a gentle touch, ensuring your child will be more than willing to visit us again in the future.
We Value Your Time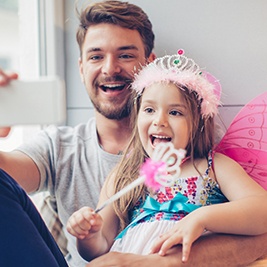 We treat many families with multiple children, so sometimes, our waiting room can get quite busy. You know whose problem that is? Ours! No matter how busy we might get, we guarantee that you'll only wait 5-10 minutes MAX whenever you come to see us. We understand how hectic your schedule can be between work, school, and other activities, so we'll do everything we can to help you get back to your day promptly. We'll treat your time like it's our own.
Sedation Dentistry Available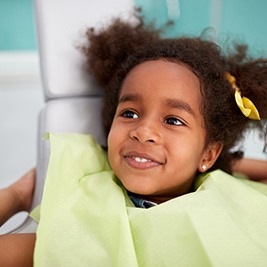 Going to the dentist can be a little nerve-wracking for children, and this fact is never far from our minds. In addition to going at their pace and always using a light touch, we're also able to provide sedation dentistry for our more fearful patients. With nitrous oxide sedation, we can help even the most anxious child relax and feel happy in the dental chair. We even have more advanced versions of sedation for children who need more involved procedures or have special needs.
Every Child Is Welcome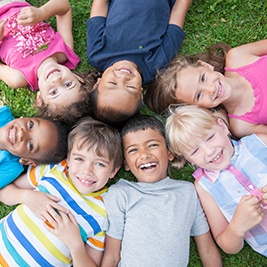 We believe that every single child in Auburn deserves access to world-class dental care, and that includes those with intellectual and physical disabilities. These children's smiles are usually more vulnerable to developing problems simply because receiving standard dental care is more complicated, but at New England Kids Pediatric Dentistry, General Dentistry and Orthodontics, we're more than happy to accommodate any child. Just give us a call, explain your child's needs, and we'll work with you to ensure they enjoy high-quality, friendly, and pain-free care every time they come to see us.