Auburn Braces and Orthodontics: Your Path to a Straighter Smile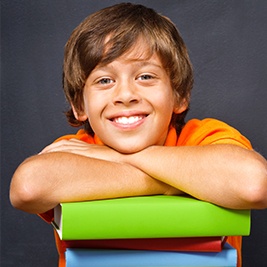 Our practice is very fortunate to not only have two certified pediatric dentists on staff, but an orthodontist as well! Dr. Reema can use a variety of treatments to ensure that your child's smile is not only straight, but that their jaw develops properly as well. Undergoing orthodontics at a young age can help a child avoid a litany of serious alignment issues later in life, which is why the American Association of Orthodontists recommends that children should have a full orthodontic situation by the time they are seven years old. And thanks to Dr. Reema's expertise, she can offer not only your young children a variety of treatments, but your teenager and yourself as well! Basically, we're your one-stop-shop for straight teeth! To see which treatment(s) are right for your family, contact us today for a consultation.
Phase 1 Orthodontics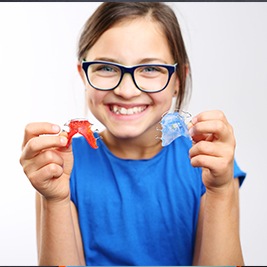 Teen Orthodontics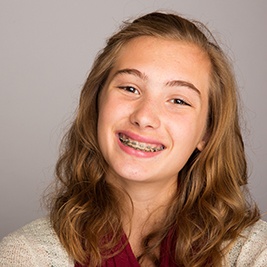 For a teenager, their orthodontic needs are much different than that of a small child. Not only are their teeth and jaw more developed, but they also have increasing aesthetic concerns (which is a fancy way of saying they start to care about how they look). Fortunately, our team, our team is able to take all of these factors into consideration when choosing a treatment for your teenager. We can help you find a treatment for them that won't impact their confidence and can be relied on to completely straighten their teeth.
Learn More About Teen Orthodontics
Adult Orthodontics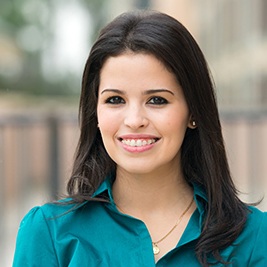 While we're helping your child's smile, why not let us straighten yours at the same time? Many adults believe they are simply too old to straighten their teeth, but thanks to modern-day orthodontics, that isn't the case. We can offer you clear, cosmetically-minded treatments that will allow you to get the smile you've always wanted while not affecting your day-to-day appearance. With us, we'll make sure the only thing people notice are your beautiful results!
Learn More About Adult Orthodontics
Traditional Braces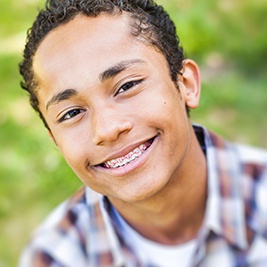 Traditional metal braces are still the most tried, true, and reliable way to handle any orthodontic issue from simple to complex. Whether correcting crooked, crowded, or gapped teeth or an underbite or overbite, braces can be trusted to get the job done. And, thanks to the latest advancements, they're now smaller and sleeker than ever. They are particularly great for children because not only are they durable, but they are also the most cost-effective solution as well.
Clear & Ceramic Braces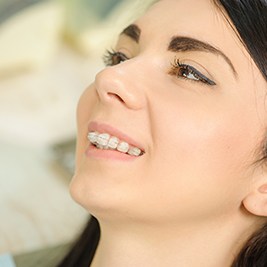 Do you have a teenager who needs braces but would literally die if you got them regular metal ones? Clear/ceramic braces offer the best of both worlds thanks to clear, flat brackets and tooth-colored wires. They work in the same dependable manner as traditional braces, but they have a much more subtle appearance. They are barely noticeable to others, and they are often more comfortable for the wearer as well. In the end, you get both beauty and effectiveness at the same time.
Invisalign Clear Braces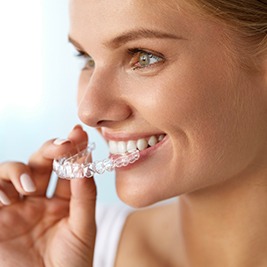 Invisalign offers patients a way to get a beautifully straight smile without having to wear any noticeable brackets and wires. Rather, it uses a series of clear plastic aligner trays to gradually shift the teeth. They are practically invisible to the naked eye, and better yet, a patient can simply take them out whenever they need to eat or brush their teeth. It's perfect for today's working adult who wants to improve their appearance without the whole world knowing.
Self-Ligating Braces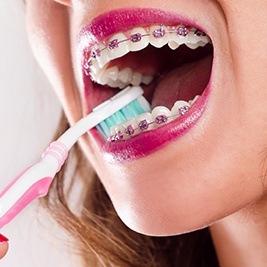 Self-ligating braces use brackets and wires to move the teeth just like normal braces, but there is one key difference. Instead of the wires being attached to the brackets using rubber elastic bands, they simply snap onto them using a small latch on each bracket. This method allows the wire to move more freely and shift the teeth faster without having to apply extra force. This latch-system also makes adjustment appointments much faster and comfortable for both patient and dentist.
Retainers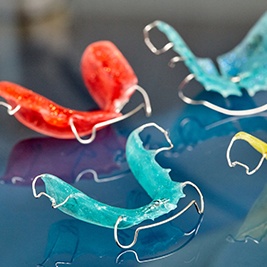 After you or your child have undergone orthodontic treatment, you'll likely be asked to wear a retainer in order to maintain your beautiful results. These are shaped from plastic to fit each person's unique smile, and Dr. Reema will have you wear it full-time right after your treatment has ended. After a few months, you'll probably only have to wear it to bed. This will make sure that your smile stays straight for many years to come!