December 15, 2019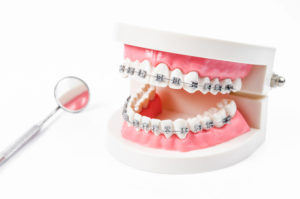 Misaligned teeth pose a serious threat to oral health, and they can detract from your smile's aesthetic potential. Still, you might hesitate to commit to orthodontic treatment due to concerns about cost. That is understandable, especially since braces or clear aligners typically cost thousands of dollars. Will your insurance step up to help cover the cost of your care? If your insurance does not cover orthodontics, what other resources can you use to get the treatment you need? Let's discuss these important questions.
Insurance and Orthodontics
If you are looking to get braces for your child, there is a good chance that your dental insurance plan will cover a significant portion of their orthodontic care. However, plans often have details that vary widely, so you need to check your specific policy to learn how it applies. MassHealth (Medicaid) dental benefits do cover braces for children under 21 years of age.
It is rarer for dental plans to cover orthodontics for adults. If your policy does not cover braces, you might be able to purchase a supplementary plan to mitigate the cost of your care. What if you want Invisalign or another alternative to traditional braces? If a dental policy states that it applies to braces, but it does not specifically mention clear aligners, it might still cover a portion of the cost of Invisalign. You may have to call your insurance provider to find out more about how you can use your policy for adult orthodontics.
Also, keep in mind that your orthodontist wants you to receive necessary treatment. Their team will do everything they can to help you figure out how your insurance applies to your situation and how you can maximize your benefits.
No Insurance Coverage?
In some instances, dental insurance will not pay anything to help cover the cost of orthodontics. This might be the case if you have a basic, preventive plan. It is also likely true if your orthodontic treatment would only improve your smile's aesthetics and not provide any significant benefits for your oral or overall health.
Your insurance policy's unwillingness to cover orthodontic treatment doesn't mean that you should give up on achieving a straighter smile. Most patients are eligible for low-interest financing through a company like CareCredit. It can break up the cost of braces or clear aligners into reasonable monthly payments.
Insurance is a wonderful resource for dental care, and it might even help you to afford a straighter smile. Gather up the details of your policy and contact your orthodontist's office to find out how your coverage might help you.
About the Author
Dr. Reema Dhingra is our on-staff orthodontist at New England Kids Pediatric Dentistry and Orthodontics. She has a decade of experience in her field, and she puts that experience to use to treat both children and adults. Our practice welcomes virtually all types of insurance, including Medicaid. To learn more about how we may be able to help your or your child experience the benefits of orthodontic care, contact us at 508-832-6278.
Comments Off

on Does Insurance Cover Orthodontics?
No Comments
No comments yet.
RSS feed for comments on this post.
Sorry, the comment form is closed at this time.