August 4, 2019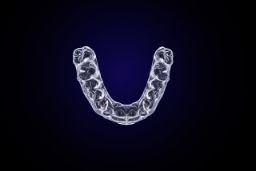 If your teen needs orthodontic treatment, you've probably done some research to see whether metal braces or Invisalign in Auburn is a better option. And while you've probably heard that Invisalign is a fantastic choice for many reasons, one of the first questions people have is, "How long will it take?" While the length of treatment varies from person to person, you may be pleasantly surprised to hear the answer! Keep reading to learn more about the length of Invisalign treatment and whether it may be a good choice for your child.
How Long Does Invisalign Take?
The average Invisalign treatment takes 12 -18 months. Traditional braces have an average treatment time of 18-24 months. However, it's important to remember that every case is unique, so the best way to get a personalized estimate for your child is to schedule a consultation with an orthodontist who provides Invisalign.
Here are some of the factors that affect the total time spent in treatment:
Age– This is one advantage that younger people have in terms of orthodontic work. Their jawbone is less dense or "set" than it is for adults, so it doesn't take as long to move their teeth.
Compliance– To get their results on time, Invisalign patients must wear their clear aligner trays at least 22 hours per day. This gives them two hours to eat and brush and floss. Although teenagers usually struggle with this more than adults, Invisalign has a special teen program that improves compliance and helps them get their results on time.
Severity– Most patients with mild or moderate alignment issues are candidates for Invisalign, but the more severe the case is, the longer treatment will take (i.e. a higher number of trays are needed). In particularly severe cases, traditional braces may be recommended for the best results.
Is Your Child a Candidate For Invisalign?
On top of working in less time, Invisalign also treats many different alignment issues, including:
Crowding
Spacing
Overbites
Under bites
Deep bites
During a consultation, you'll find out whether Invisalign is a good choice for your child and how long it will take. You'll also be able to see virtual results of how their smile will look when they're done.
Over 6 million people (including more than 1.4 million teens) have used Invisalign with a 96% satisfaction rating, so you can rest assured that it will give your child fantastic results, quickly and reliably!
About the Author
Dr. Reema Dhingra  is a board-certified orthodontist with over a decade of experience and a graduate of the Tufts School of Dental Medicine. She offers a wide variety of orthodontic treatments to fit everyone's needs and has found that Invisalign provides results in less time than her patients expect. If you have any questions about Invisalign in Auburn, you can reach Dr. Dhingra through her website.
Comments Off

on How Long Does Invisalign Take? Less Time Than You Think!
No Comments
No comments yet.
RSS feed for comments on this post.
Sorry, the comment form is closed at this time.